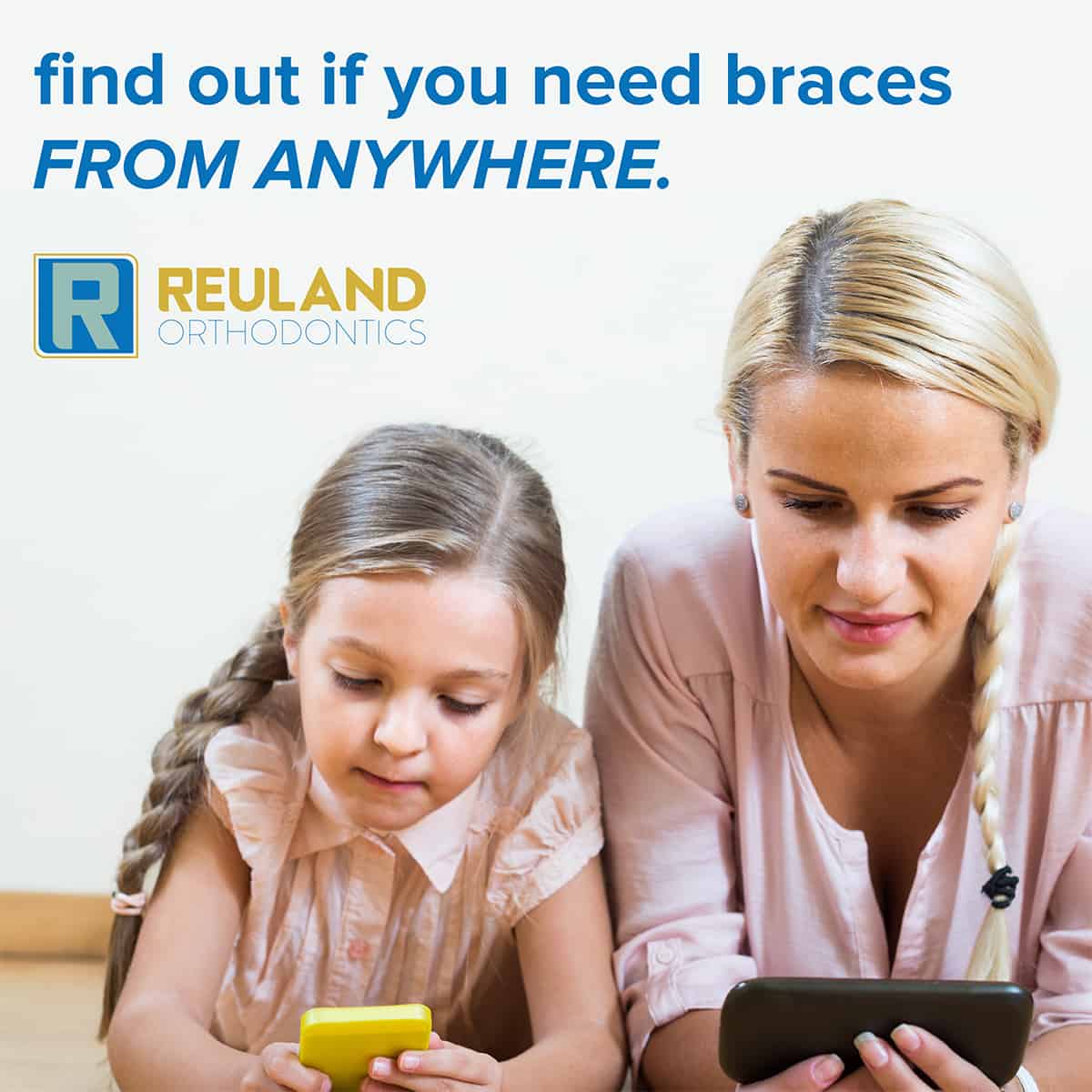 Have you ever wanted simple, honest feedback about orthodontic treatment for you or your child?
At Reuland & Barnhart Orthodontics, we'd dedicated to just that – simple, honest feedback!
That's why our team is so proud to offer free, no-obligation basic orthodontic evaluations directly from your phone! You can submit the evaluation from anywhere and it only takes 5 minutes to fill out the virtual consult and have Dr. Reuland review it! When you submitted a virtual consult, we will review your case and send you a basic, personalized report that will give you an idea of what orthodontic care would look like for you.
The goal is to let you know what your most effective treatment options are, point out any clear issues we see, and give you an idea of what your treatment time might be. We'll even send you financing information so you can have as much information as possible as you plan your orthodontic care!
If you're curious about orthodontic care, this is a great way to have our office see your case for free as you decide what is best for you! There's no obligation!
Does this replace seeing an orthodontist in person?
You'll eventually need to see an orthodontist. There are many things we can't always tell from cell phone images. But this is an easy, convenient way for Dr. Reuland to provide the information you need to make a decision about your orthodontic care. If you or your child needs orthodontic care, you're eventually going to need to see us in person to make sure all the details are covered (we can't wait to meet you)!