Retainers in Tyler, TX
Maintain Your Smile with Dental Retainers in Tyler, TX
A growing number of adults are seeking orthodontics to polish their smile. Adults with healthy teeth and supporting structures are never too old for treatment. We encourage you to take advantage of the lifelong benefits of orthodontics!
Make An Appointment
No Impressions Needed
iTero and 3D Scanning technology give us the most accurate scans of your teeth without uncomfortable and messy molds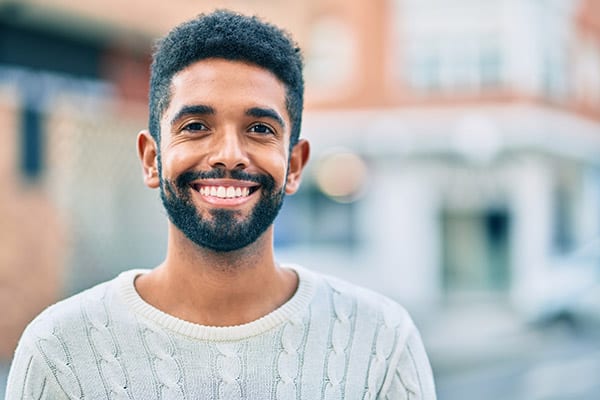 Permanent Retainers
Bonded retainers are always there for you! Permanent retainers are a low-maintenance way to keep your smile evenly spaced.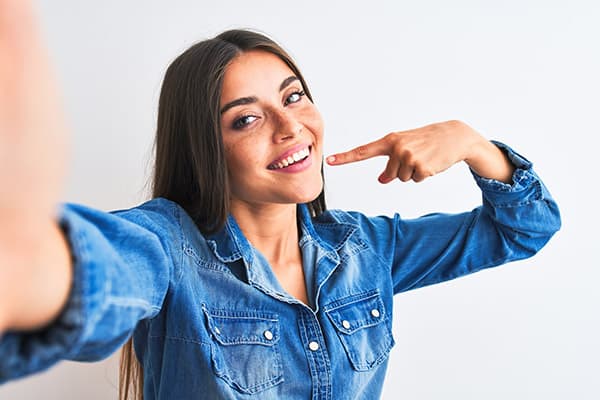 Removable Retainers
These can be used in addition to a permanent retainer or on their own! It's easy to keep these clean and floss around your teeth.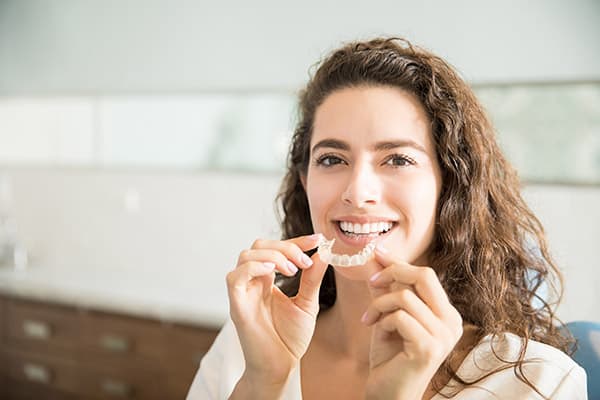 Healthy Smiles Don't Stop With Braces
You've worked hard to take care of your braces! However, if you don't keep up with good work by wearing and cleaning your retainers, your teeth could begin to shift to their original positions again.
Frequently patients experience unwanted movement when…
They consistently forget to wear their retainer

They lose their retainer and do not replace it

The retainer breaks or gets damaged

The patient loses an adult tooth without proper management
Whether you are getting a retainer for the first time, or you need a retainer replacement in Tyler, we're happy to help!
Make An Appointment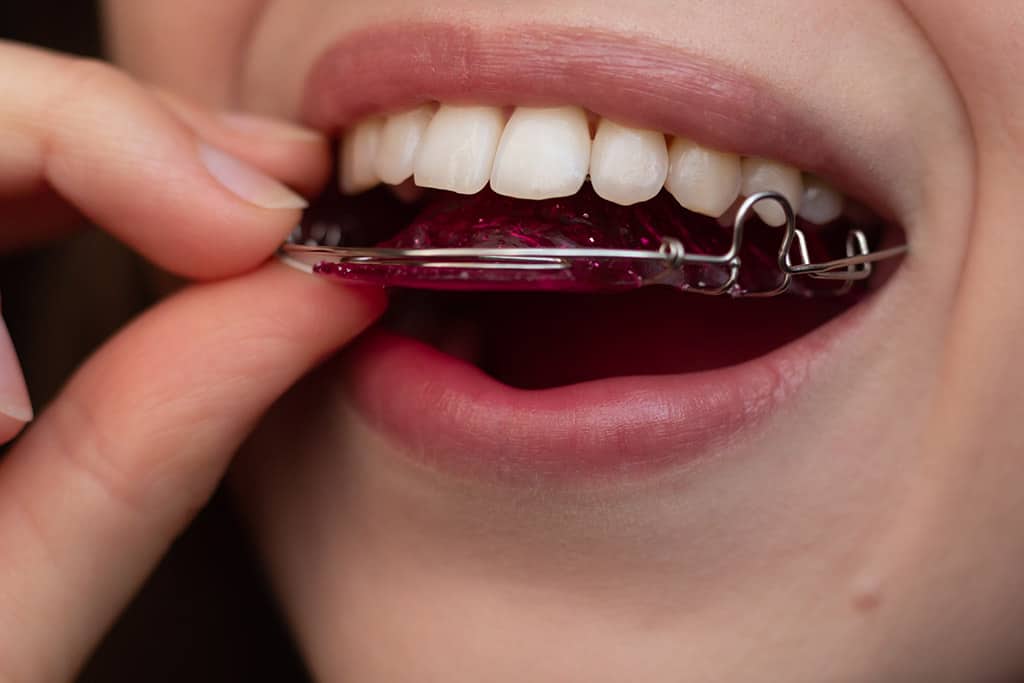 Find for Your Perfect Fit
No Impressions Necessary
Impressions use materials that taste funny and a tray that may be too wide for small mouths. With 3D technology, we can skip molds altogether!
Invisible
Unlike the braces stage, your retainer will either be bonded to the back of your top and bottom front teeth or clear and removable.
Close the Gaps
If you have small gaps after orthodontic treatment, a retainer can gently close the gaps to perfect your smile and reinforces your tooth alignment.
Customized for Comfort
In the first three months, it may be recommended that you wear your removable retainer up to 22 hours a day, so it needs to be comfortable!
Make An Appointment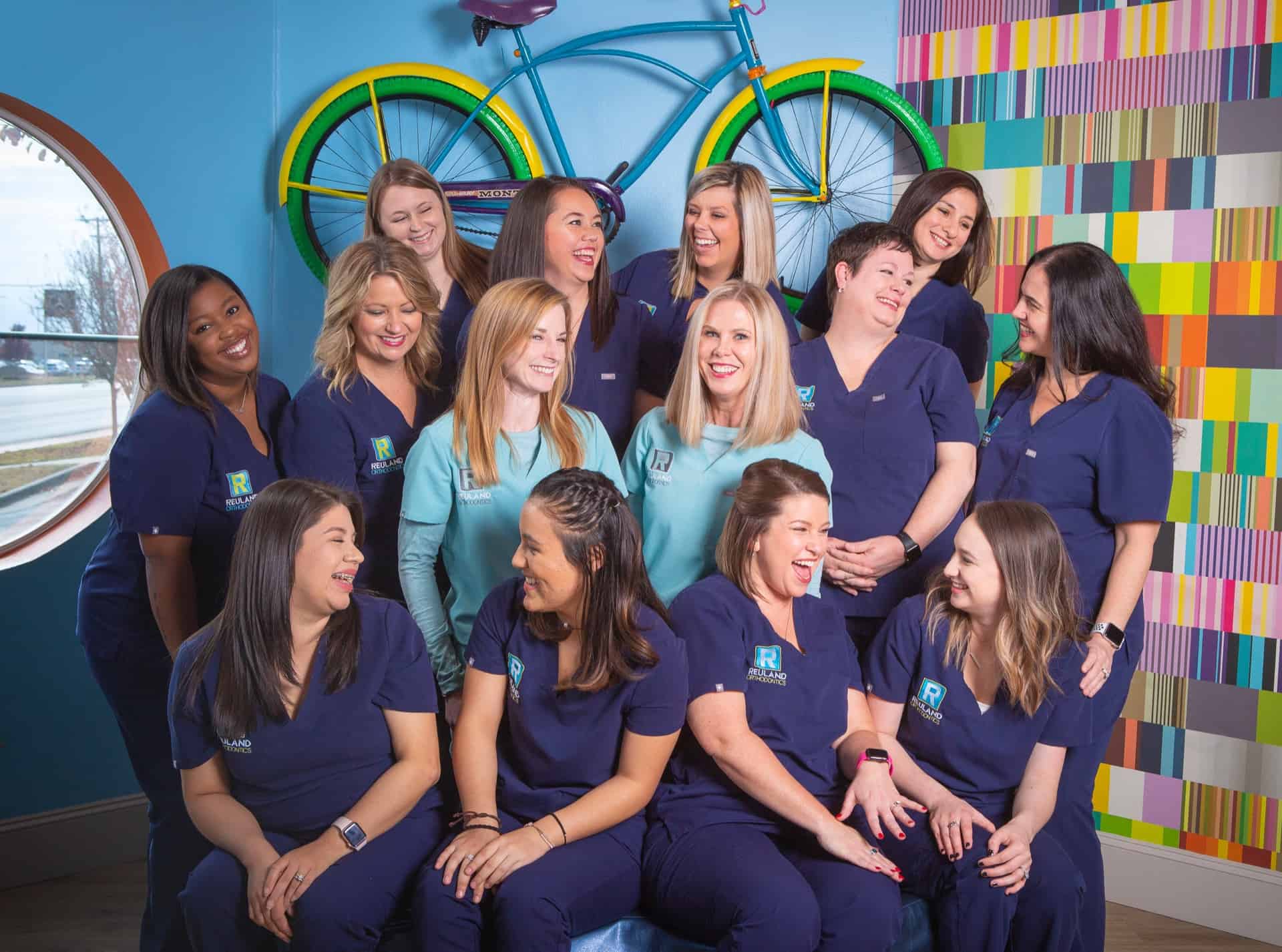 Types of Retainers for Teeth in Tyler
We know teeth aren't one size fits all. Let's customize your retainer.
Essix Retainers
These are clear removable retainers made from a precise impression of your teeth. With iTero 3D scanning technology, we no longer need uncomfortable and messy molds.
Hawley Retainers
These are removable but made out of metal and acrylic. They are mostly worn at night while you sleep, and you can remove them easily to brush your teeth and floss.
Bonded Retainers
These are typically metal retainers for your teeth adhered with a bonding agent or glue. These are long-term fixed retainers with metal bars or metal wires that hold your teeth in place.
5 Star Smiles

""The staff are professional, efficient, kind and helpful. We look forward to our visits!"

Hallie Day Wallace

""We have loved each step of the process with this office. The staff and doctors are nothing short of amazing."

Accassia Saathoff

""We love Reuland and Barnhart orthodontics! They are super efficient, friendly, and knowledgeable. My son loves the atmosphere and the rewards program they have. We wouldn't go anywhere else!"

Lindsey Tidwell Hebert
Make An Appointment
3 Steps to Orthodontic Retainers
1. Schedule Your Appointment
We'll discuss retainer costs and a treatment plan exactly right for your dental needs!
2. Get Fitted
During your orthodontic treatment, we'll use 3D imaging to scan your teeth accurately.
3. Love Your Smile For Years to Come
Never worry about shifting teeth if you wear your retainer consistently.
Reuland & Barnhart Orthodontics Retainers in Tyler, Texas
Dr. Reuland and Dr. Barnhart use iTero and 3D Scanning technology to give you a comfortable and accurate scan of your mouth in as little as 60 seconds. This gives Dr. Reuland and Dr. Barnhart the most accurate impressions of your teeth for creating retainers and other alignment tools.
Improved Technology Means Better Results
With time-lapse technology, you and your orthodontist can see satisfying results as your tooth movement, tooth wear, and other dental changes are monitored over the years. This also allows the team to create a treatment plan efficiently for either removable or permanent retainers.
More Information About Retainers
Will My Permanent Retainer Last Forever?
This is a common misconception! Permanent retainers aren't easy to remove and they last a long time, but they can break or eventually wear out. They have been known to last 20 years or more with proper care.
How Do I Floss Around Permanent Retainers?
You'll need a floss threader to get around a permanent bottom retainer or a top retainer. These metal pieces are typically glued to each individual tooth, so this special pick allows you to thread the floss between each tooth and under the metal bar, floss, and then remove the floss before moving on to the next tooth.
Can I Eat & Drink Whatever I Want?
There is more freedom in what you eat and drink than when you're wearing braces! Removable retainers can be taken out to enjoy a meal, so yes, you can eat or drink whatever you want when they are NOT in your mouth. Be sure you're only drinking water with your retainer in.
With a permanent retainer, avoid sticky food that can be hard to clean from between your retainer and teeth. Hard candy or food can also break your retainer, so be careful!
Make An Appointment
Let's Perfect Your Smile!
Whether you skipped the retainer step after braces, you've broken your retainer and need a replacement, or you've just gotten your braces off, it is always beneficial to get fitted for a retainer! Come in for a consultation, and Dr. Reuland or Dr. Barnhart will be happy to find the right fit for you.