Orthodontists in the Whitehouse, TX Area
Join the R&B Orthodontics Family
Fun Environment
We believe in hard work and a lot of play! Our patients are VIPs in our office, so patient areas are all about fun.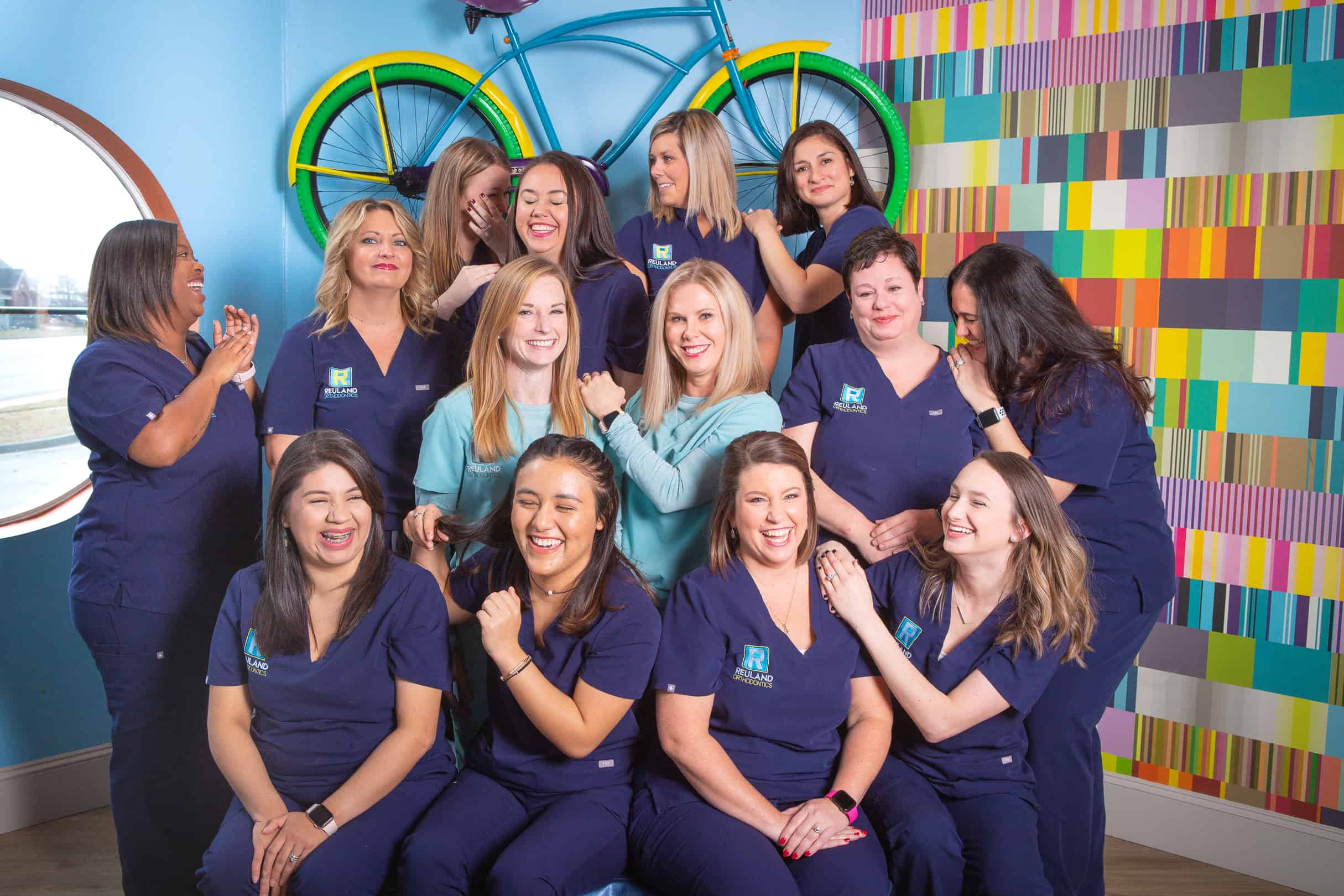 Friendly Staff
We greet patients with a smile at R&B! Our team is compassionate, competent, and invested in our patients.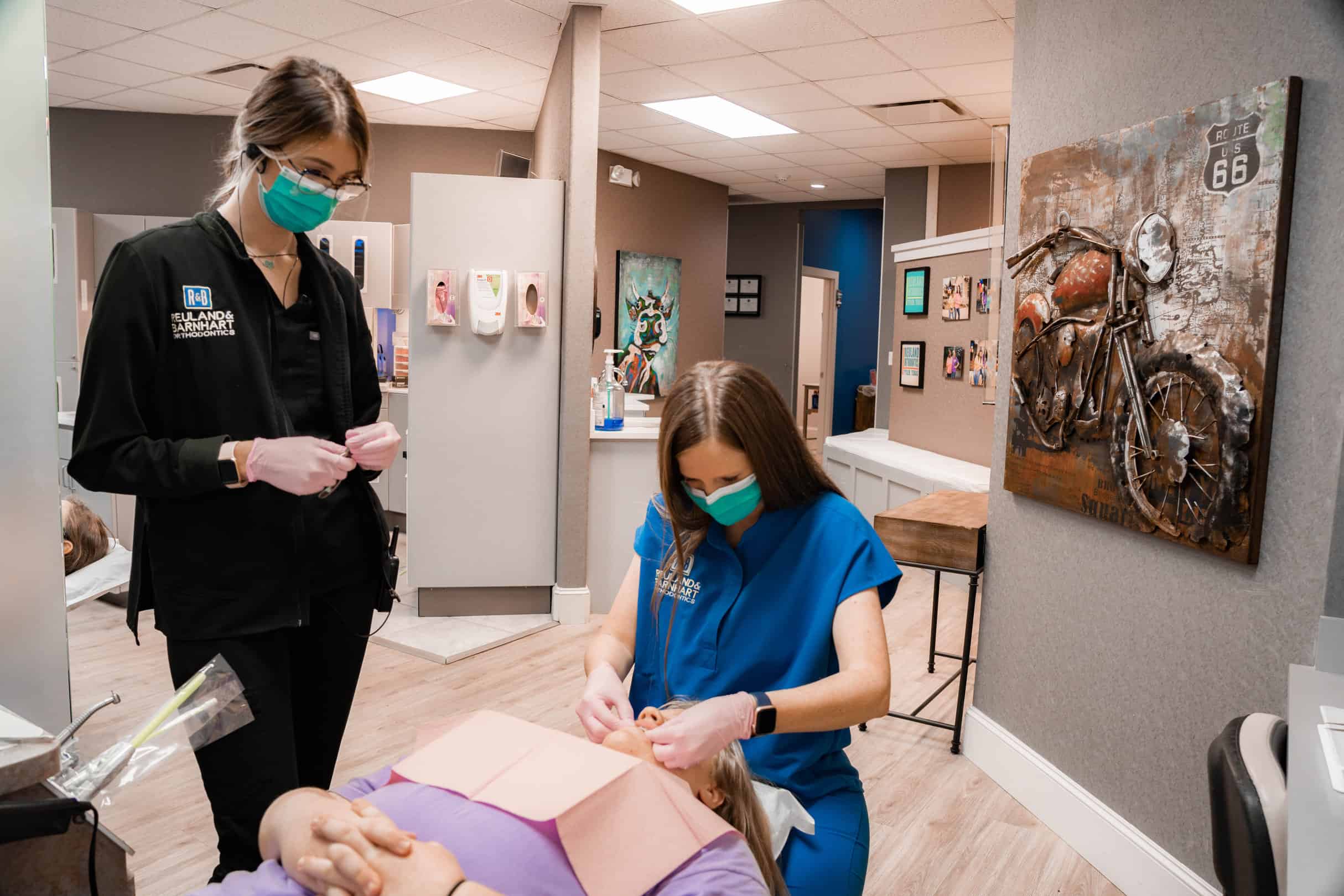 Familiar Faces
You'll see the same staff members visit after visit who know your name and the history of your care.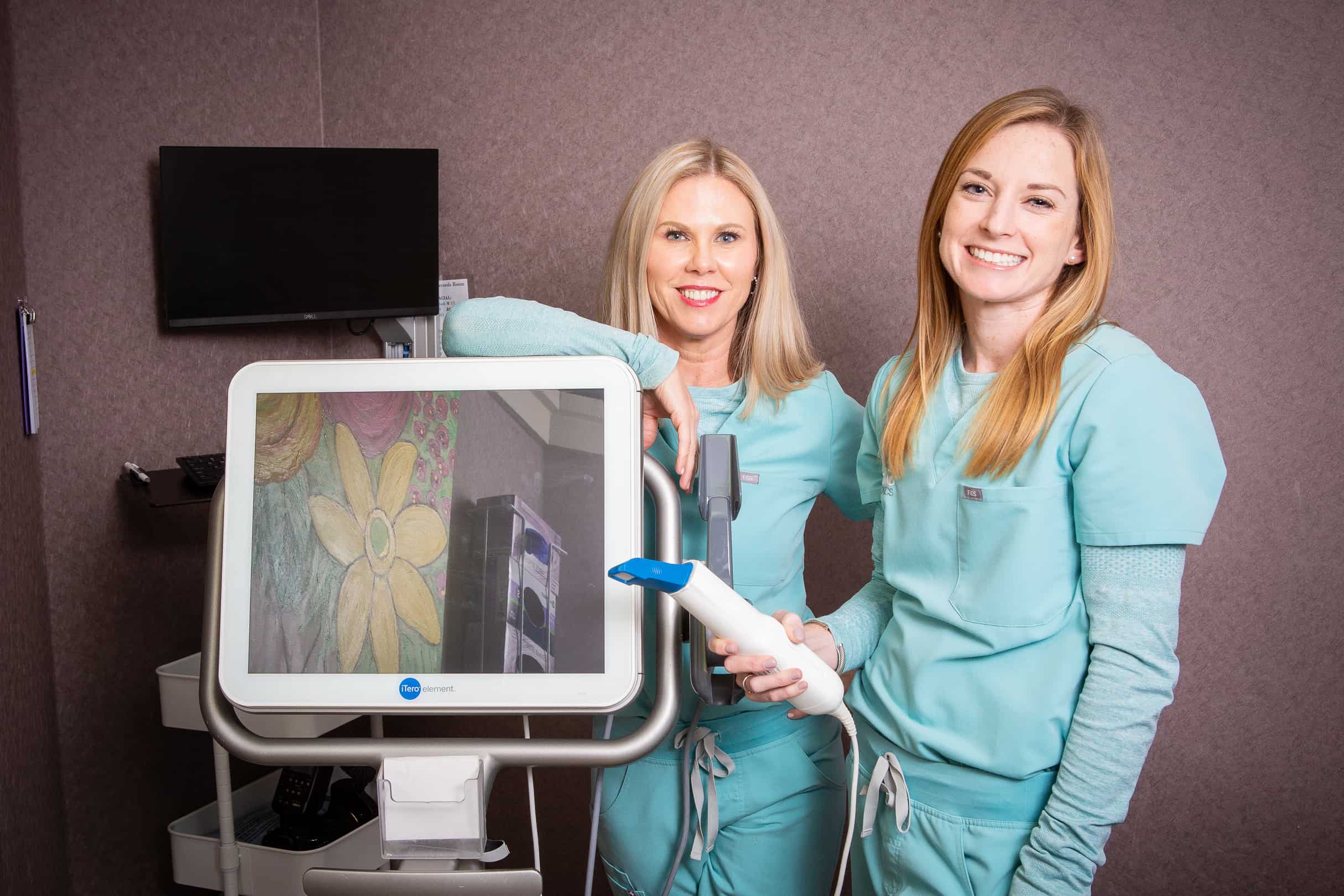 Braces or Invisalign: How To Choose a Treatment Plan
The outcome of both braces and Invisalign is to straighten your teeth and correct overbites or underbites. There are a few factors your orthodontist will consider when helping you choose a course of treatment such as…
Severity of dental issues

Timeline of treatment

Financing and budget

Patient preference of appearance
Invisalign and clear braces are ideal for those who are concerned about altering their appearance with braces. Both options work about as quickly as our advanced metal braces. However, Invisalign can't correct every major dental issue, so clear ceramic or advanced metal braces may be the best option for you.
It's a common misconception that Invisalign or clear braces are significantly more expensive than traditional braces. At Reuland & Barnhart Orthodontics, our in-house financing options help patients get the treatment they prefer while staying within their budget.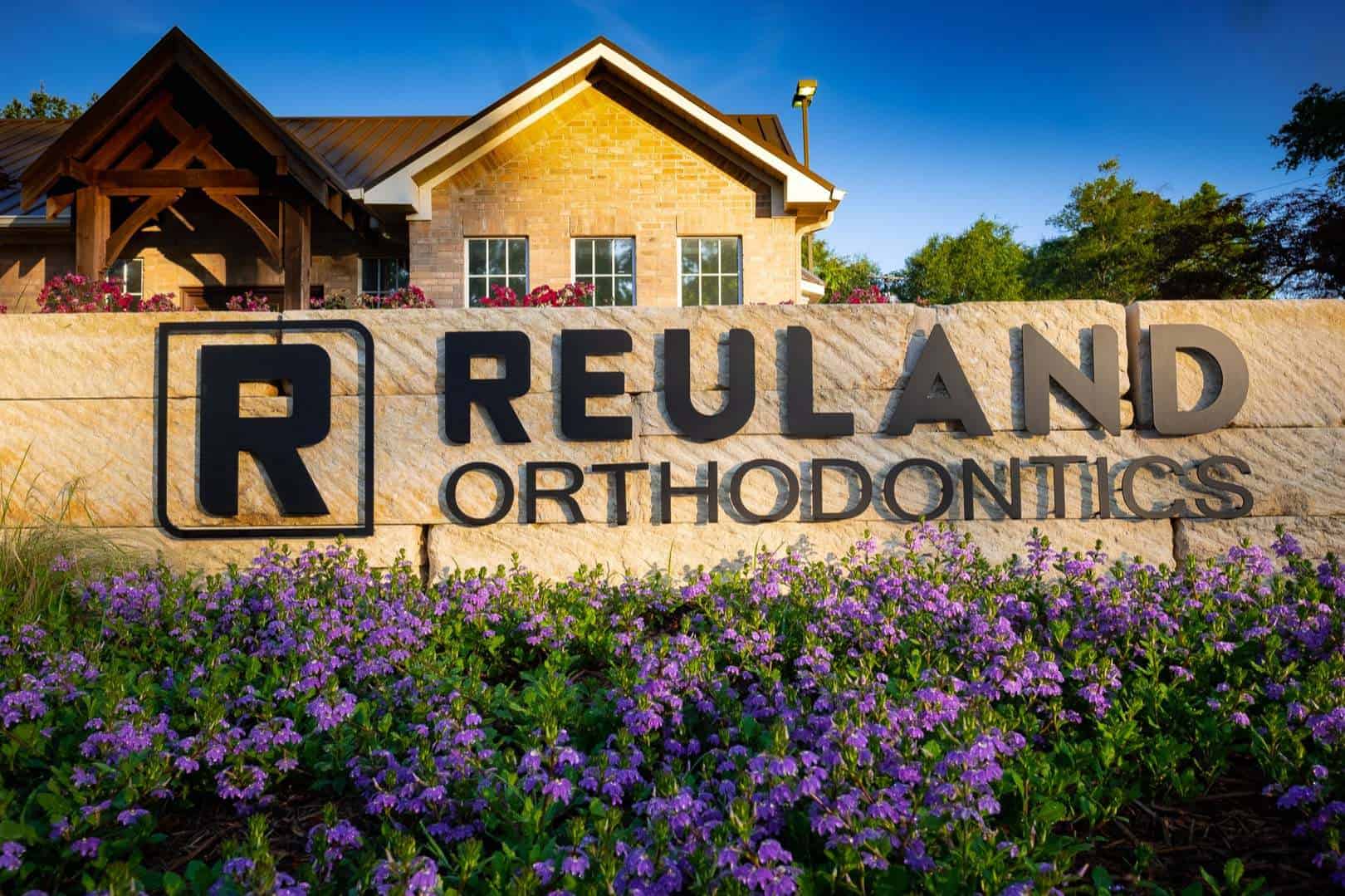 Braces near Whitehouse, TX
Quality Orthodontic Treatment For Lifelong Results
Clear Braces
Clear ceramic braces give you the results of traditional braces with the invisible look of clear brackets.
Advanced Metal Braces
Metal braces have been greatly improved for faster results, greater comfort, and better quality.
Invisalign
These removable aligners must be worn 20-22 hours a day, giving you the freedom to remove them as needed.
Leading East Texas in Quality Care

""Very friendly staff, and welcoming environment! I always look forward to paying them a visit every once and a while. They're quick, easy, and super nice!"

Luke Bundy

""We loved working with Reuland orthodontics. They were easy to communicate with timely and just overall a great experience. I definitely recommend them!"

Meagan Lissner

""Friendly staff & clean atmosphere! Everyone is so welcoming & nice."

Tiffany Meza
Get Started Today
3 Steps to Teeth Straightening
1. Book An Appointment
Fill out our new patient inquiry online and we'll get you set up.
2. Customize Your Treatment
With the help of your orthodontist, make a plan and schedule your visits.
3. Transform Your Smile
By the time you have your braces removed, you'll be obsessed with your smile!
Are Braces Considered "Cosmetic Dentistry"?
It depends on the circumstances. Braces encourage dental health. If teeth are overlapping or crooked, it can be difficult to brush effectively. An overbite, underbite, or other issues can affect the jaw, bite comfort, and speech.
If misalignment isn't impacting your health, braces are considered a cosmetic service.
Are Braces Covered By Dental Insurance?
While regular dental care and most dental services are covered by insurance, braces can be tricky to navigate.
Dental insurance will sometimes cover braces if they are considered medically necessary. You'll want to check out any waiting periods related to your policy or if your policy has an annual cap and avoid changing insurance that can cause a lapse in coverage.
We offer in-house financing to make dental care affordable to anyone who needs it. Call our office at 903-535-7886 for help with financing and insurance questions.
What Will Happen If I Don't Treat an Overbite or Underbite?
An overbite left untreated can lead to crowding and crooked teeth, making it difficult to clean each tooth and the gum area effectively. An untreated overbite can lead to teeth that are set far apart if the jaw area is large.
With state-of-the-art technology, braces are more comfortable and fast-acting than ever before.
Get Started Today
You're Just 17 Minutes Away From A Beautiful Smile!
Reuland & Barnhart Orthodontics in Tyler, TX, is conveniently located just 17 minutes (9.4 mi.) from Whitehouse.
From Whitehouse, take TX-110 N for 6.5 miles, then use the left 2 lanes to turn left (you will see KFC on your right). Turn right onto FM2493 N and our orthodontic office is on the left just across the street from Grove Kitchen and Gardens.