Orthodontists near Chandler, TX
Orthodontic Care Where Each Patient Is Special!
At Reuland & Barnhart Orthodontics near Chandler, TX, we believe transforming smiles can lead to transforming lives. Straight teeth can lead to better oral health, a more comfortable bite, less wear on the teeth, and greater self-confidence!
Smiling, Familiar Faces
Our team takes the time to know each patient as an individual, not just a treatment plan. Our patients are part of the R & B Orthodontics family.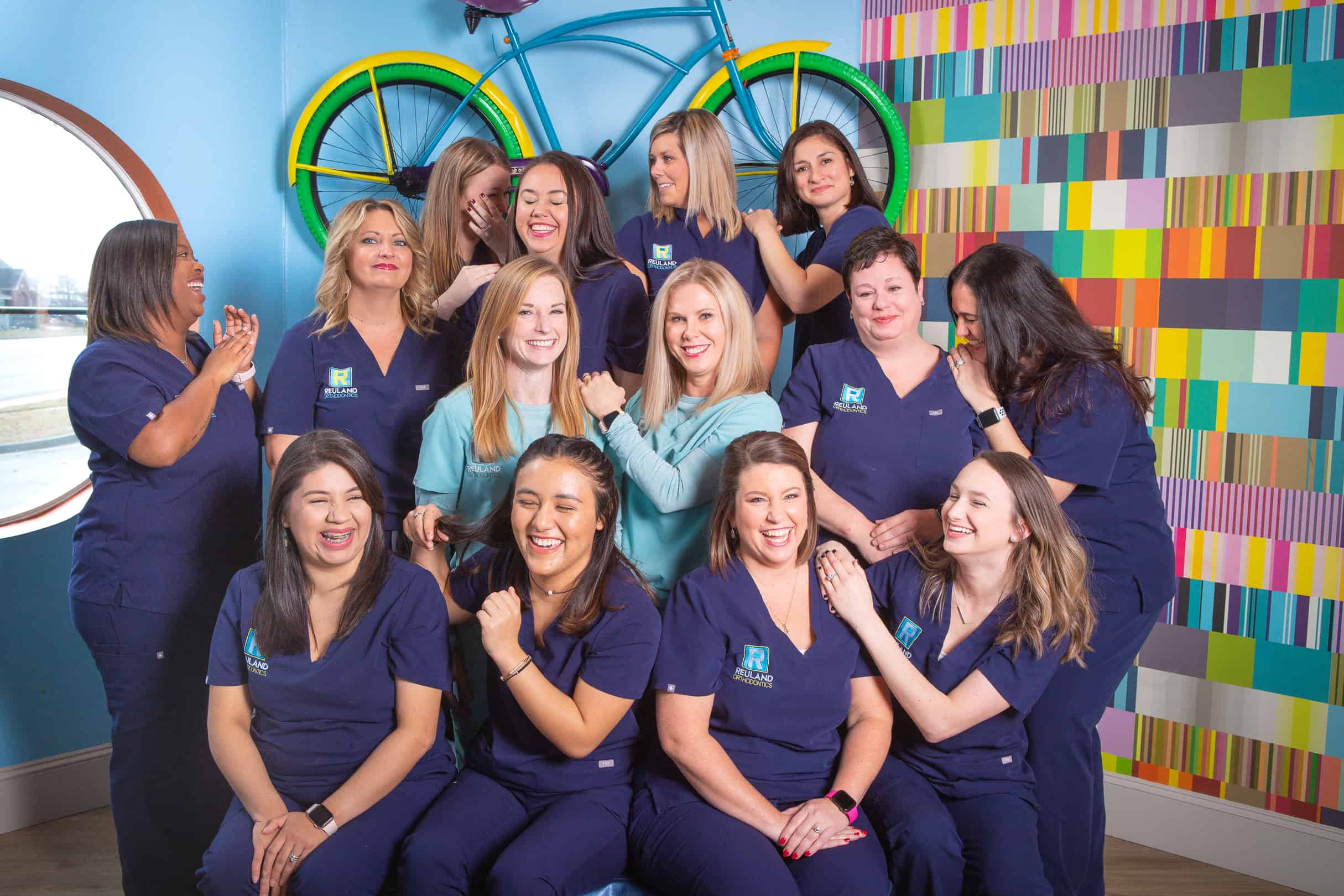 Technology
One of our top priorities is utilizing the newest technology so treatment is faster, more comfortable, and more affordable for our patients.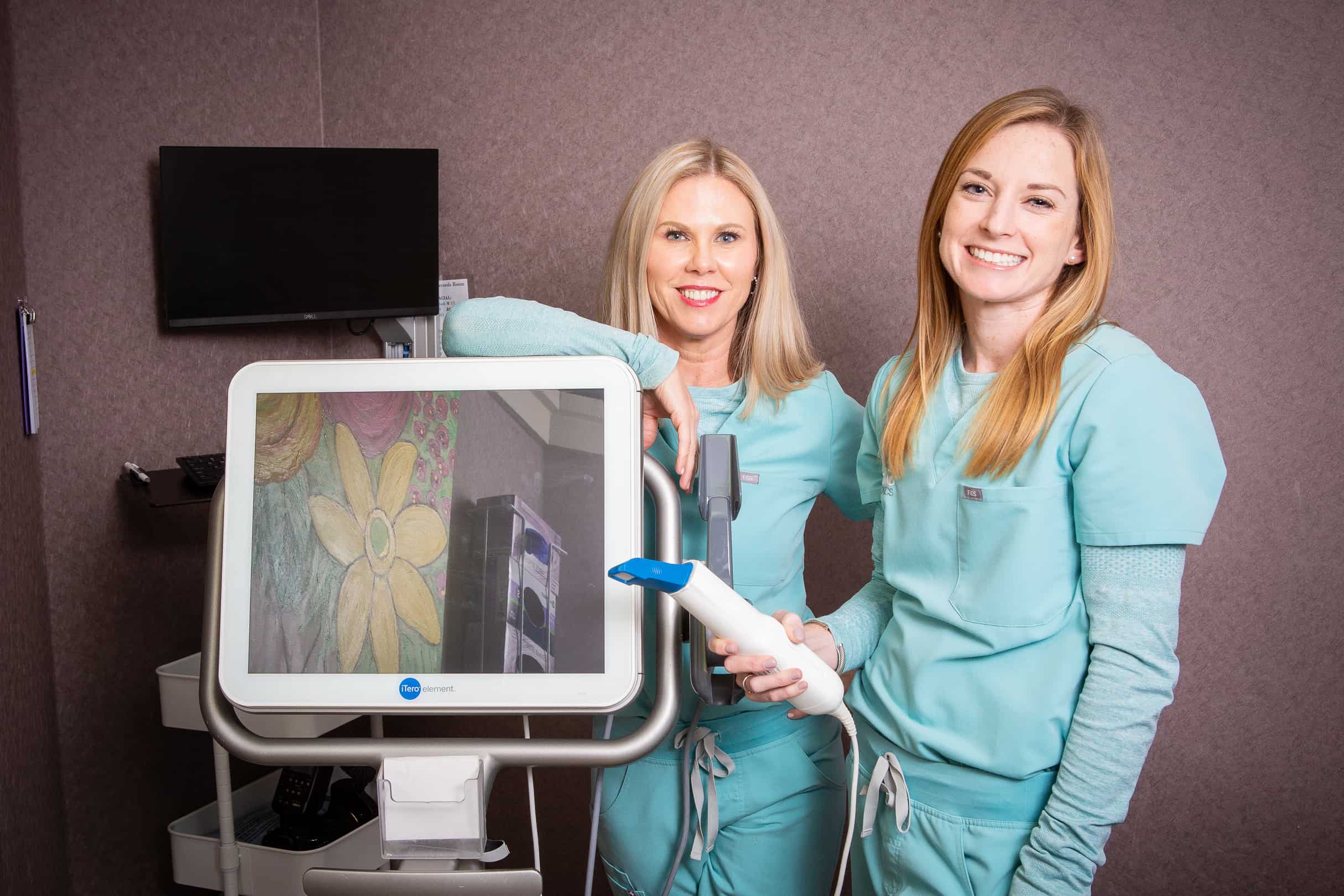 High-Quality Care
The results of your treatment are just as important to us as they are to you. We want to complete your treatment as quickly and pain-free as possible.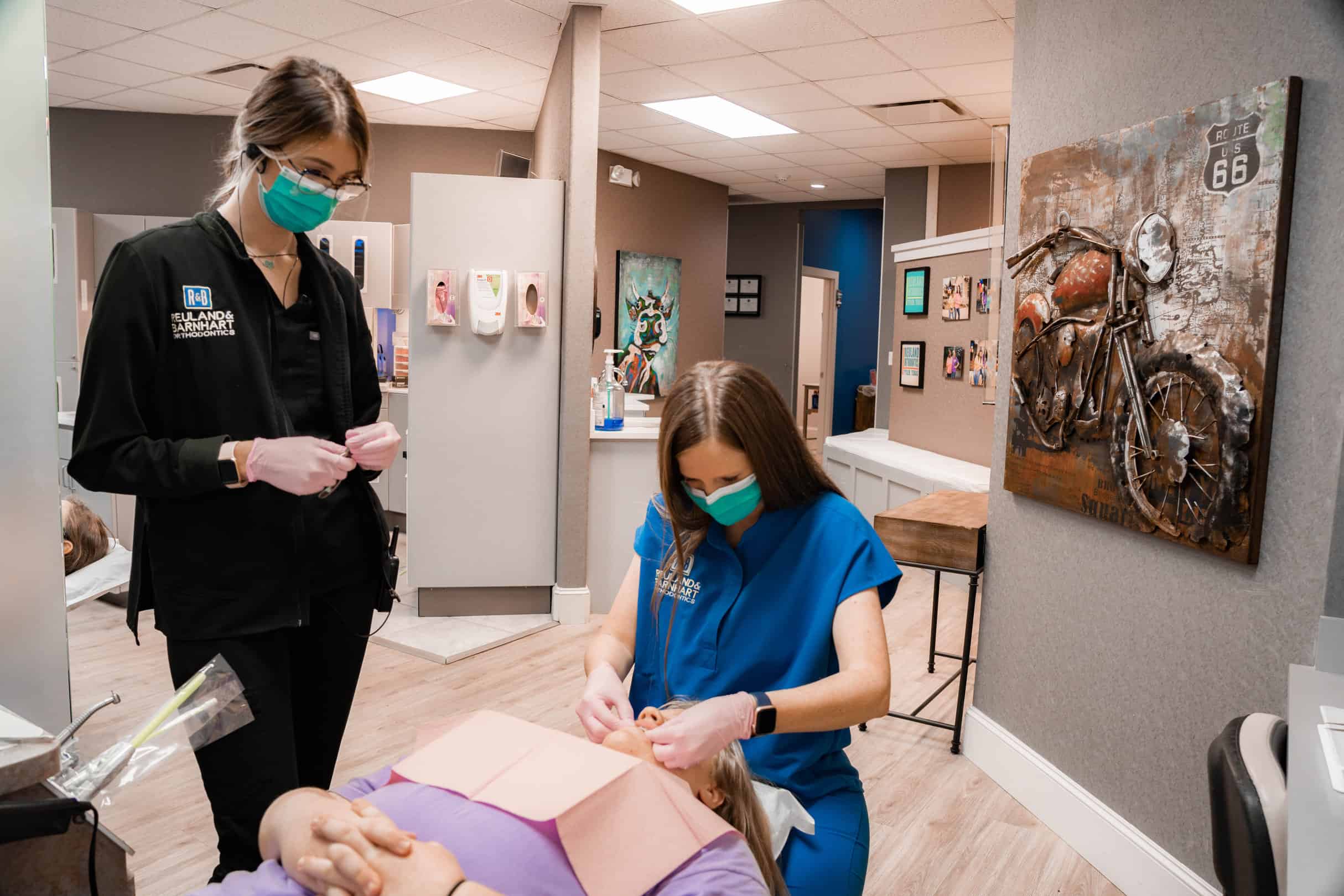 We Make Orthodontic Treatments Fun.
The worries that come along with orthodontia are very personal to our clients. New patients may have questions like…
Will I like how I look with braces?

Will I like my results when the braces come off?

Is it painful to get braces?

How long will I need to keep them on?

What if I can't afford treatment?
With solutions like clear braces and Invisalign near Chandler, TX, we have significantly decreased treatment time and discomfort. These aren't the braces your parents grew up with! We can also work within your budget with a financing plan.
Most people don't think of dental care and oral health as fun, but at Reuland & Barnhart Orthodontics, we don't know how to work any other way!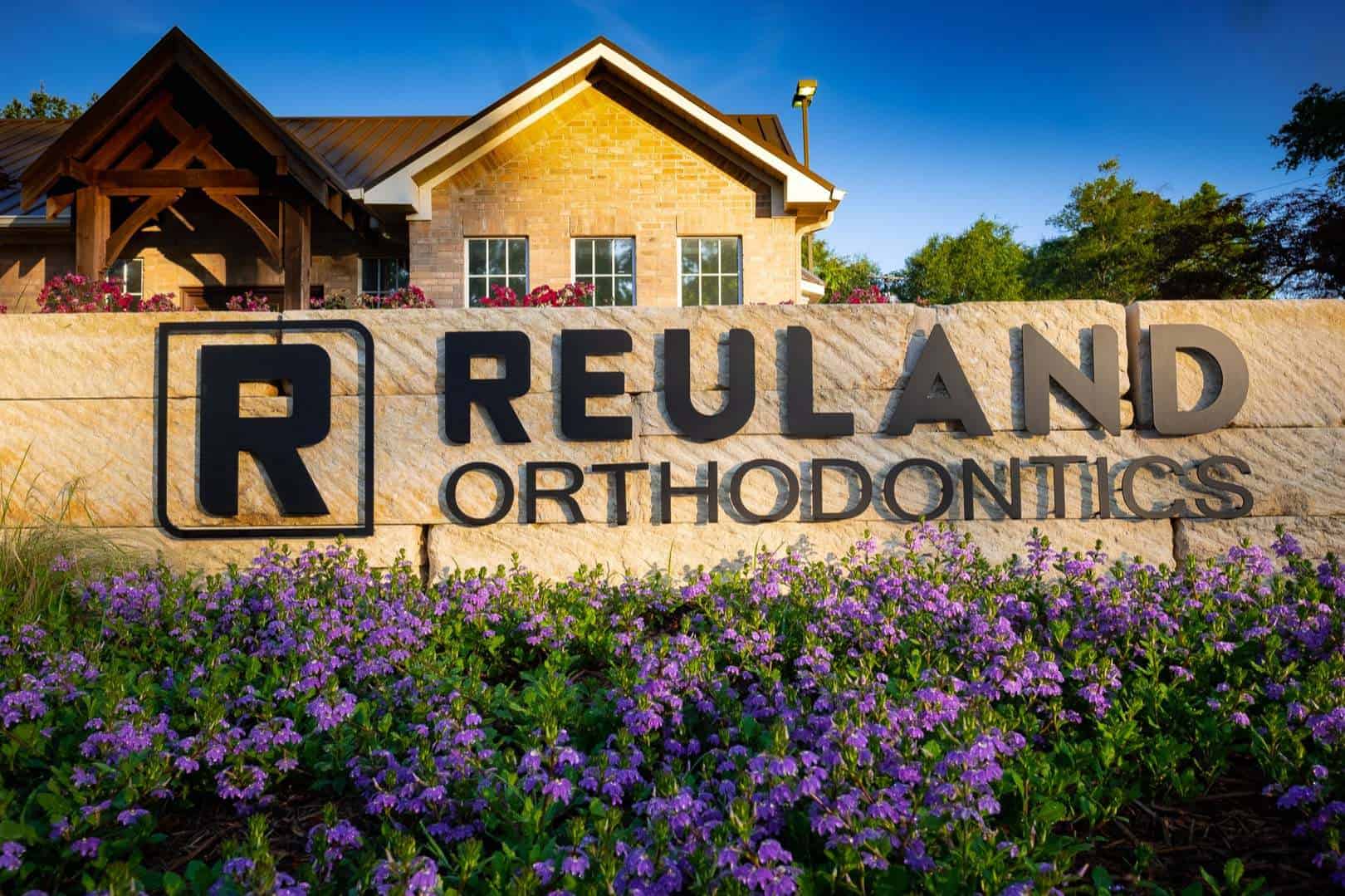 We Love To See You Smile.

Feel Confident in Braces
We offer several different types of braces so you can feel confident before, during, and after your treatment.
Discreet Treatment Options
Clarity Clear Ceramic Braces and Invisalign are less noticeable than metal brackets. Perfect for adult orthodontics!
The Results You Want
After doing the braces work and the removal process, you've been waiting a while for these results. We'll make sure they're great!
Technology Meets Comfort
iTero and 3D Scanning create accurate imprints, making impressions and monitoring more comfortable than ever before.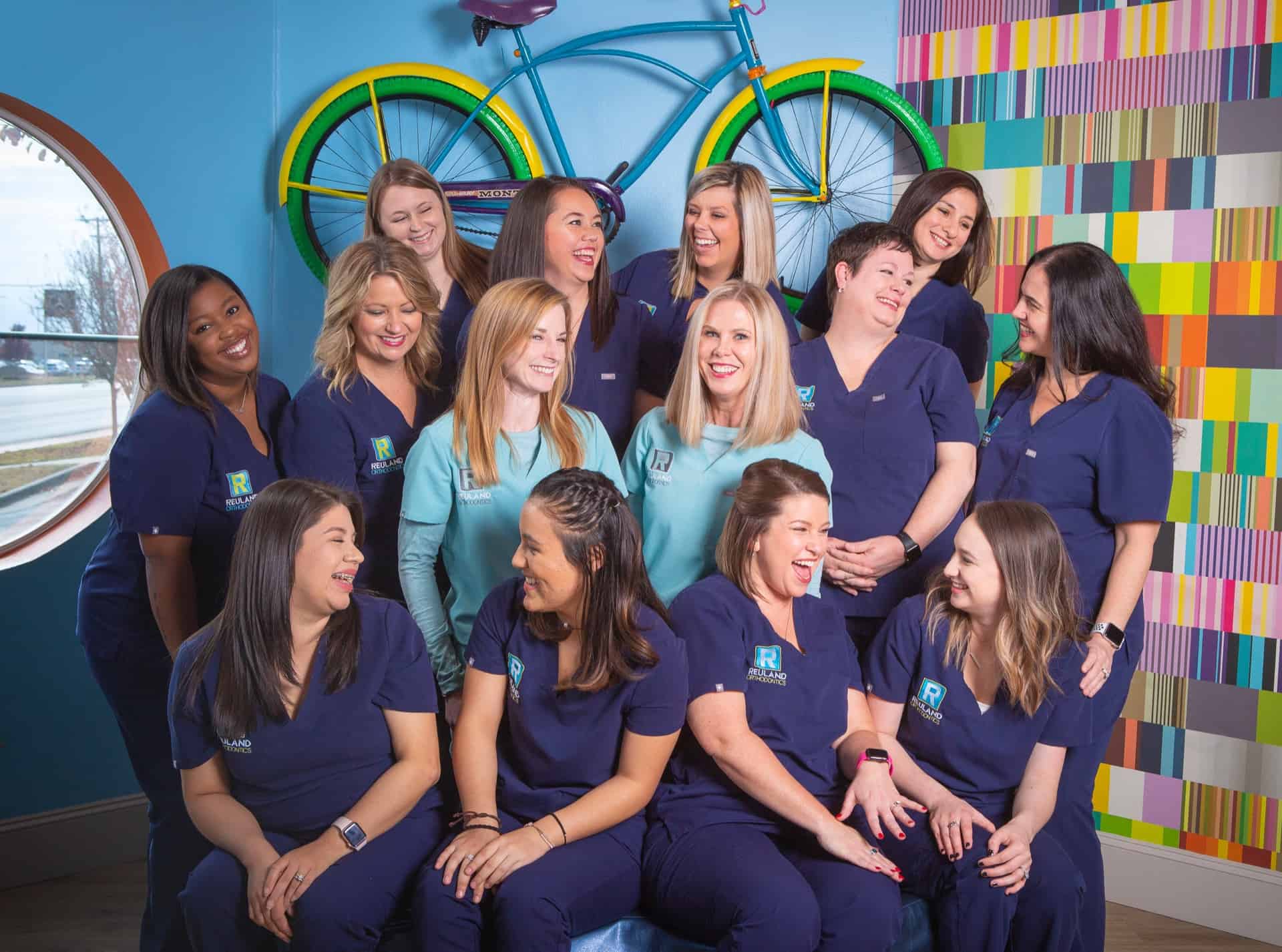 Every Smile is Special and Unique! We'll choose the orthodontic treatment that's right for you.
Braces
We offer advanced metal braces and clear braces for gentle adjustments over time.
Invisalign
Clear and removable, Invisalign is a popular choice for dental corrections.
Braces Removal & Retainers
Reveal your new smile and maintain it with a custom-fitted retainer.
Our Reputation in East Texas

""Wonderful staff-professional and clean."

Amanda Ryan

""We have no complaints. Best service every time my son went. He now has beautiful teeth…Thank you all!"

Leanne Gilmore Prater

""...The entire staff is so friendly!...The place is always so clean & neat. There is never a long wait…I truly recommend this place. I ended up with a gorgeous smile after wearing braces for less than 7 months."

Rosanna Renae Thompson
Get Started Today
Get Braces near Chandler, TX
1. Schedule Your Appointment
A consultation is the first step to perfect teeth! We'll decide on a treatment plan and get started.
2. Come In For Regular Visits
We'll monitor your dental changes, make sure everything is clean, and get to know you during treatment.
3. Feel Confident With Your Smile!
After your removal appointment, be sure to wear your retainer to keep everything in line.
Reuland & Barnhart Orthodontics
Dr. Reuland and Dr. Barnhart are both members of the American Association of Orthodontists, the Texas Dental Association, and the American Dental Association. Dr. Barhart is also a Diplomate of the American Board of Orthodontics.
Dental & Orthodontic Technology
If you live in Chandler, TX, an orthodontist can be hard to find! Reuland & Barnhart is located nearby in Tyler. Our neighbors in Chandler, TX love our friendly staff, expert treatment, and affordable financing.
What is the minimum time I can wear braces?
For a minor adjustment, you could wear braces for just a few months. On average, treatment takes about 18 months.
What are the "rules" of braces?
Depending on your treatment, you may have specific instructions from your orthodontist. In general, these are good rules to remember:
Brush your teeth and floss more often
Avoid sticky foods or hard foods
Stay hydrated (water helps rinse food particles away)
Wear your rubber bands (if applicable)
Visit your orthodontist
What's the difference between Advanced Metal Braces and Traditional Metal Braces?
Metal brackets made out of stainless steel put pressure on the teeth to create the desired straightening and spacing adjustments. Our Advanced Metal Braces use Ormco twin-bracket braces that gently adjust, meaning more comfort, decreased treatment time, and fewer visits to the orthodontist for you.
Get Started Today
Your Smile, Magnified
We believe every patient deserves to have the smile of their dreams. Schedule your consultation today to get started on your smile journey with Drs. Reuland and Barnhart.